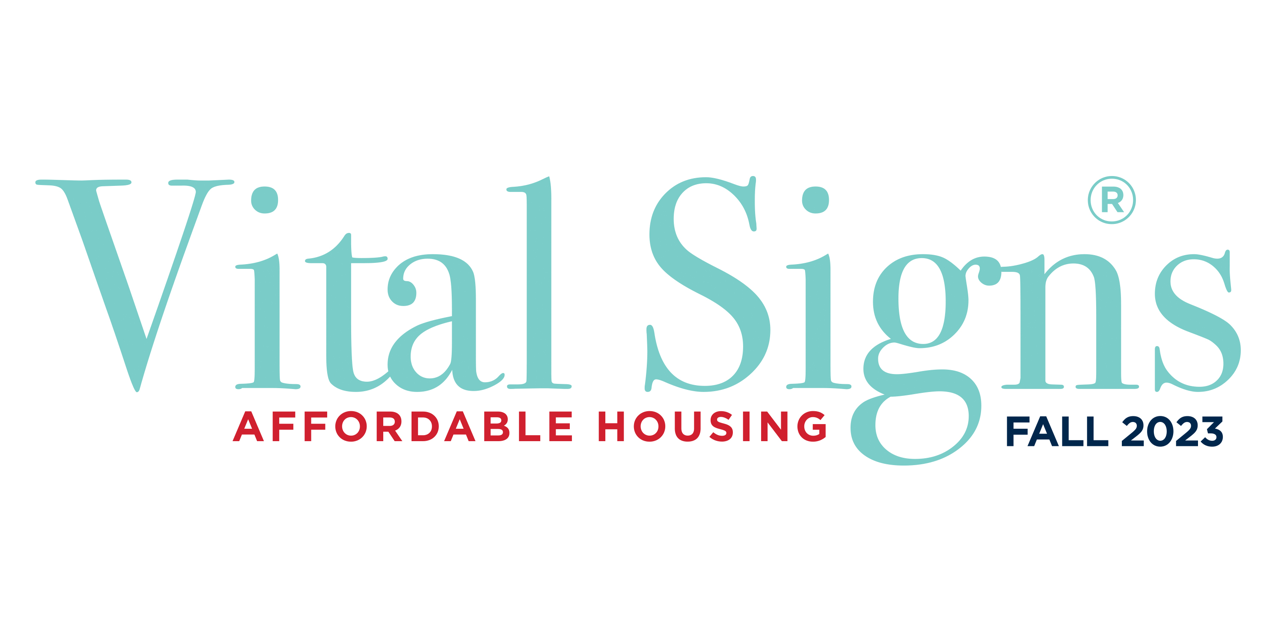 Annual housing starts
New housing construction2 in the Hamilton CMA has increased gradually, trending steadily upward since its 2009 low point during the global financial crisis. At that time, approximately 1,850 units were started, two-thirds of which were owner-occupied single detached units. In 2021, over 4,000 units were started, with an even split of single detached units and apartments (which include both condominium and rental apartments). Purpose-built rental units saw a substantial increase in Hamilton in 2022, when over 1,100 apartments were started.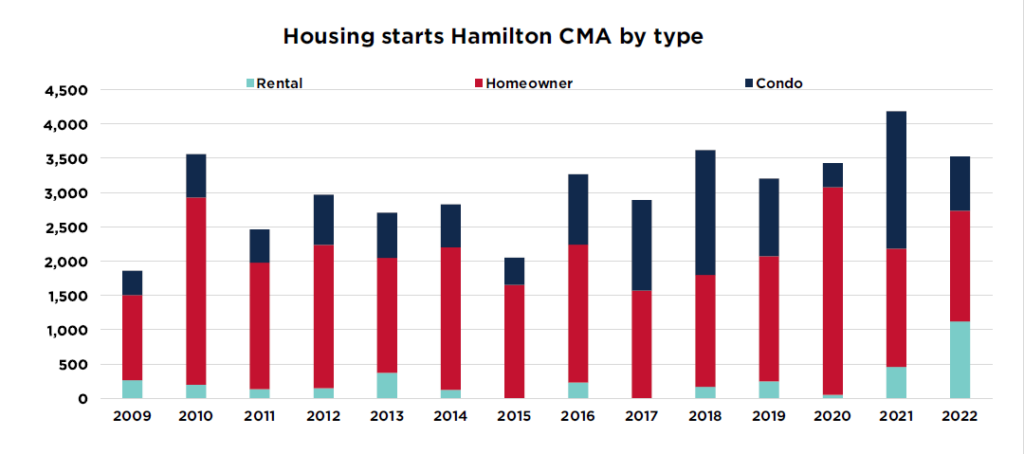 Completions of supportive and non- profit affordable housing
Supportive housing provides deeply affordable rents with onsite health and social supports to tenants including people who have experienced homelessness. Since January 2021, Hamilton has completed 318 new units of permanent supportive housing. Of these units, 190 are for all genders, 85 are available to women, non-binary, or gender-diverse people, 15 for people with developmental disabilities, and 25 for Indigenous people. Non-profit affordable housing offers tenants rents that range from rent-geared-to-income (rent = 30% of household total income) to average market rents.3 Since January 2021, Hamilton has added 414 new non-profit affordable units, of which 266 were rent-geared-to-income units and 148 offer average market rents.
1 A household is in core housing need if one of three factors is met: their housing is unaffordable (more than 30% of their income), their housing is unsuitable (not enough bedrooms), or their housing is in poor/inadequate condition.
2 Hamilton Census Metropolitan Area: includes Hamilton, Burlington, and Grimsby.3 Average market rent is based on CMHC's survey of all existing rentals; this is much lower than the average of newly constructed rental apartments.